What can you find here?
Betlém in Hlinsko
You can take a look at the homes and workshops of a weaver, a toymaker, a shoemaker, a file-maker and a factory worker in the timbered cottages that are open to the public at the Betlém conservation area in Hlinsko.
You can also find a permanent exhibition about the village Shrovetide processions and masks from the Hlinsko area, which are part of UNESCO's Representative List of Intangible Cultural Heritage of Humanity, in one of the cottages.
Tour routes:
- Craftsmen's Cottages
- Exhibition of Shrovetide Door-to-door Processions and Masks from the Hlinsko Area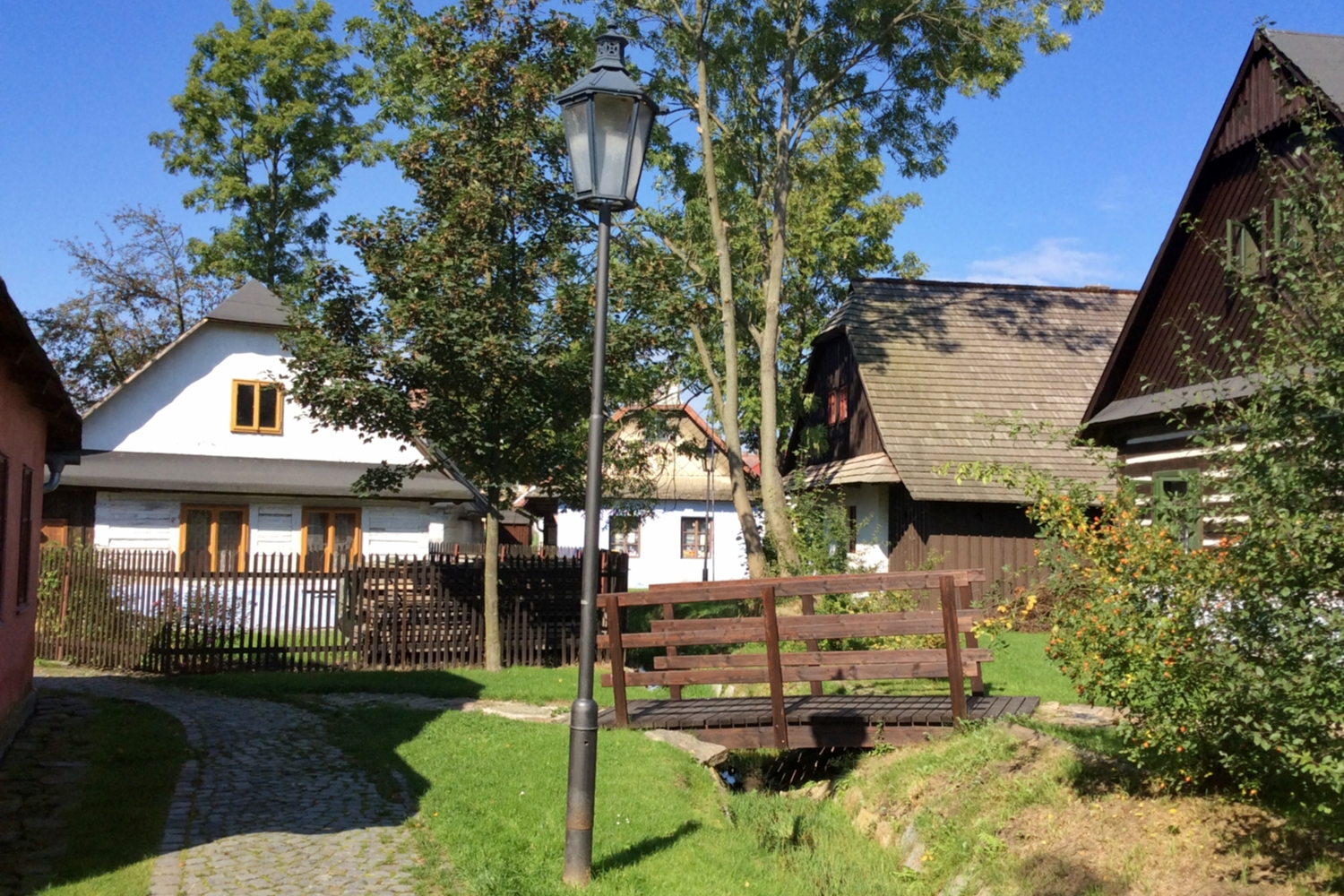 Veselý Kopec
The Veselý Kopec site is made up of small farm buildings dating back to the times from the middle of the 19th century to the middle of the 20th century, brought to the museum from various parts of the Bohemian-Moravian Highlands.
There is also a remarkable collection of water-driven technical structures to be seen here, including a mill with a plum jam making room, a bark mill, an oil press and a sawmill.
Tour route:
- Veselý Kopec